Last week Ellise, Jen and I attended the Bloggers Love London Fashion Week event at The Penthouse in Leicester Square.
The venue was buzzing with fashionistas snapping away and networking in between sipping cocktails and eating cupcakes.
The event was put on to showcase Sofia Dourvari's latest collection, so on arrival we headed straight to the bar, ordered some Flirtini's, grabbed some candyfloss and sat down ready for the catwalk to start.
The collection was gorgeous, with leather and ruffles dominating the catwalk. As the models strut past us we discussed our favourite looks. Here are a few of mine…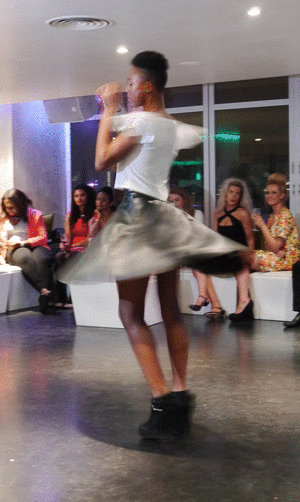 Coat: Zara (also seen on Mollie King here!)
Blouse: Zara (old but similar here)
Trousers: Reiss (old but similar here)
Heels: Zara
Waistcoat: Zara (OB-sessed with this!)
Leggings: Zara
Heels: Zara
Thank you to Bloggers Love for having us!
As China Town was only round the corner, we felt it'd be rude not to pop into one of the restaurants on our way home and over-order on chinese food, so that's exactly what we did! A slightly less-glamorous yet amaaazing end to a fabulous evening.
Bloglovin | Facebook | Twitter
(function(i,s,o,g,r,a,m){i['GoogleAnalyticsObject']=r;i[r]=i[r]||function(){
(i[r].q=i[r].q||[]).push(arguments)},i[r].l=1*new Date();a=s.createElement(o),
m=s.getElementsByTagName(o)[0];a.async=1;a.src=g;m.parentNode.insertBefore(a,m)
})(window,document,'script','//www.google-analytics.com/analytics.js','ga');
ga('create', 'UA-43428115-1', 'auto');
ga('send', 'pageview');